Bookstore Locations

Adventures Unlimited Bookstore
1 Adventure Place, Kempton, IL 60946, 1-815-253-6390. This is the original Adventures Unlimited Bookstore, and the Headquarters of the World Explorers Club where the annual Ancient Mysteries Conferences are held, usually in early spring.

Roswell Landing Bookstore and Gift Shop,
205 N. Main Street, Roswell, New Mexico 88201, 1-575-622-3036. Bookstore and Gift Shop is dedicated to Alien/U.F.O. memorabilia with T-shirts, books, stickers, coffee mugs, post cards and a bunch of other extraterrestrial gifts.

Sangrael-WEX Bookstore,
137 Metcalf Street, Elora, Ontario Canada, 519-846-2999, Unique collectables and oddities, cafe & bakery, including cakes, pastries, danish & croissants. Historic weapons, medieval armour, swords and daggers. Psychic readings, books, CDs, gifts and more.

The Speaking Tree,
5 High Street, Glastonbury Somerset BA6 9DP, England, +44 (0)1458 835974. Speaking Tree Wholesale offers the best in Mind Body & Spirit titles at seriously reduced prices. Born from The Speaking Tree shop in Glastonbury, England, we supply remainders, returns and overstocks. Our specialty fields include healing, magic and religion. We also stock titles covering subjects such as art, biography and gardening, plus we have a good range of audio products and stationery.

Urban Myths,
Quiggins, 12-16, School Lane, Liverpool, England, L1 3BT, (+44)772-414-5041 (mobile)(+44)151-708-9859 (land line) enquiries@urban-myths.co.uk. Specializing in books, especially those written by speakers at the Beyond Knowledge Conferences. As well DVDs by Richard C Hoagland, Michael Tsarion, Ian R Crane, Ralph Ellis, Geoff Stray, Nick Pope, Peter Robbins, Neil Kramer, Andrew Jonson, Steve Bassett and David Griffin. Urban Myths also stocks books by David Hatcher Childress, Kenn Thomas and Jerry E Smith, all of whom spoke at Beyond Knowledge 2008.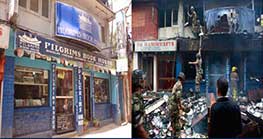 Adventure Pilgrims Trekking,
Kathmandu 44600 Tel: +977-975-107-7190 www.trekinepal.com WEX Manager Govinda Panta in Kathmandu continues to deal with the cutoff of tourism in the country. He has asked us to help him support porters and guides in Nepal who are out of work and looking desperately to make money to feed their families. A little money goes a long way in Nepal and if you would like to help Govinda and his guides and porters, even with a small donation, please go to: www.gofundme.com/f/covid19-relief-fund-for-nepali-tourism-workers Govinda can make trekking arrangements and any other travel plans for anyone wanting to see the country. Find out about the latest news and expeditions offered by Govinda and Adventure Pilgrims Trekking at www.trekinepal.com or give them a call at: 977-975-107-7190.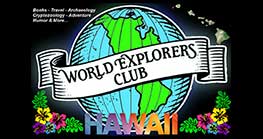 Wex Club Hawaii,
Our Hawaii WEX manager, Zach Royer, is back in Kona and his address is WEX Club Hawaii, Kona Inn Shopping Village, 75-5744 Ali'i Drive, Ste 63, Kailua-Kona, HI 96740. Phone: (808) 238-2264. You can catch Zach ( www.ZachRoyer.com ) at Kona Stories every Saturday from 10am-1pm. Book a healing island vortex tour, historical ghost tour or personal guide services and learn about the secrets and mysteries of Hawaii with Royer the Explorer! Kona Stories features all genres of books. One of the main attractions at the store is the various friendly cats who are not for sale.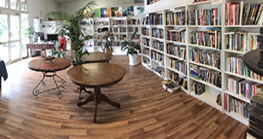 Nexus Books,
51 Maple St, Maleny, Sunshine Coast, Queensland. Come and browse our new shop. We are adding more interesting items and healing products all the time. Come and see our: Huge range of rare and catalogue books, DVDs, NEXUS Magazine back issues, Blushield EMF devices, Beautiful glassware (structured water), Magnesium and other healing products. Next time you're in the area, pop in for a chat, browse and to see the Nexus Newsfeed in action. We are open Monday-Friday 10 am - 4 pm