Bookstore Locations

Adventures Unlimited Bookstore
1 Adventure Place, Kempton, IL 60946, 1-815-253-6390. This is the original Adventures Unlimited Bookstore, and the Headquarters of the World Explorers Club where the annual Ancient Mysteries Conferences are held, usually in early spring.

Adventures Unlimited Book Shop
1020 North Main St,Cottonwood AZ, 86326, 1-928-639-1664. This Bookshop is also the location of the Ancient Science and Modern Secrets Conference, held annually, and usually in the fall. At this bookstore you will find every kind of book from best sellers and all types of fiction, to children's books, regional books on Native American and Western history, guide books for birds, animals, and plants of the area, dictionaries and other reference books, history and politics, cook books and more categories. And this bookstore also carries all the books published and distributed by Adventures Unlimited Press.

Roswell Landing Bookstore and Gift Shop,
205 N. Main Street, Roswell, New Mexico 88201, 1-575-622-3036. Bookstore and Gift Shop is dedicated to Alien/U.F.O. memorabilia with T-shirts, books, stickers, coffee mugs, post cards and a bunch of other extraterrestrial gifts.

Sangrael-WEX Bookstore,
137 Metcalf Street, Elora, Ontario Canada, 519-846-2999, Unique collectables and oddities, cafe & bakery, including cakes, pastries, danish & croissants. Historic weapons, medieval armour, swords and daggers. Psychic readings, books, CDs, gifts and more.

The Speaking Tree,
5 High Street, Glastonbury Somerset BA6 9DP, England, +44 (0)1458 835974. Speaking Tree Wholesale offers the best in Mind Body & Spirit titles at seriously reduced prices. Born from The Speaking Tree shop in Glastonbury, England, we supply remainders, returns and overstocks. Our specialty fields include healing, magic and religion. We also stock titles covering subjects such as art, biography and gardening, plus we have a good range of audio products and stationery.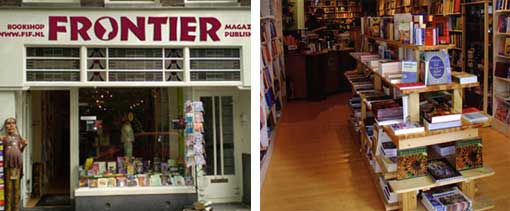 Frontier Bookshop,
Marnixstraat 82, 1015 VX Amsterdam, Netherlands
Sadly, the Frontier Bookshop is now closed.

Urban Myths,
Quiggins, 12-16, School Lane, Liverpool, England, L1 3BT, (+44)772-414-5041 (mobile)(+44)151-708-9859 (land line) enquiries@urban-myths.co.uk. Specializing in books, especially those written by speakers at the Beyond Knowledge Conferences. As well DVDs by Richard C Hoagland, Michael Tsarion, Ian R Crane, Ralph Ellis, Geoff Stray, Nick Pope, Peter Robbins, Neil Kramer, Andrew Jonson, Steve Bassett and David Griffin. Urban Myths also stocks books by David Hatcher Childress, Kenn Thomas and Jerry E Smith, all of whom spoke at Beyond Knowledge 2008.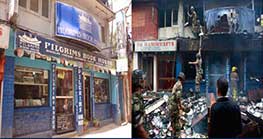 Pilgrims Book House,
J.P. Rd, Kathmandu 44600 Tel: +977 1 4221546+977 9803926019 pilgrims1985@gmail.com. Pilgrims Book House is a legend and a holy place of knowledge and wisdom. Unfortunately, a tragic incident happened on 16th. of May, 2013 at 21:44 p.m. that swept away over 30 years' heart-touching effort. Pilgrims main premises in Thamel, Kathmandu caught fire and hundreds of thousands of books including rare, divine arts and artifacts, maps, posters, postcards, calendars, CDs, handicrafts, incense, perfumes, soaps, teas, and stationery, were burnt to ashes. Pilgrims second outlet - Pilgrims Book House, JP Road, Thamel, Kathmandu (opposite Helena's restaurant) - very close to the old one in the same street. Pilgrim will be selling from this bookstore until further notice.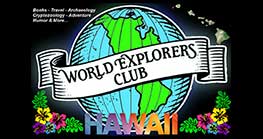 Hawaii WEX Club,
75-6129 Ali'i Drive, Kailua Kona, HI 96740 Tel: +1 808-238-2264. Hawaii WEX Club Good news for all of our Pacific beachcomber friends and island hoppers: our new Wex Club affiliated store has begun in Hawaii. So, drop in at the new Hawaii WEX Club run by member Zach Royer! Located on the Big Island.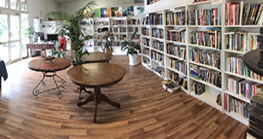 Nexus Books,
4/10 Coral St, Maleny, Sunshine Coast, Queensland. Come and browse our new shop. We are adding more interesting items and healing products all the time. Come and see our: Huge range of rare and catalogue books, DVDs, NEXUS Magazine back issues, Blushield EMF devices, Beautiful glassware (structured water), Magnesium and other healing products. Next time you're in the area, pop in for a chat, browse and to see the Nexus Newsfeed in action. We are open Monday-Friday 10 am - 4 pm